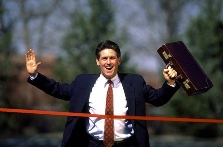 Welcome to the Skills Website.
On this site you will be able to find free tutorials that will raise your value in the competitive job market and help you qualify for a more rewarding and satisfying career.
In fact, it is even possible to create your own "dream job". Learn the skills that your dream job would require, and suddenly, it could well appear!
The skills - the tutorials - are all here to make it happen.
All you will need is the initiative to want to learn.
Then watch your personal value - and your opportunities - increase before your eyes!
To begin, just choose your skill from the menu on the left.