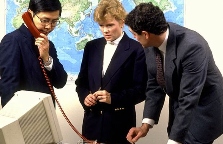 Microsoft Office Tutorials
Microsoft Word, Excel, Powerpoint, Publisher, and Access are used extensively in today's business world. Anyone with a working knowledge of this software will have immediate value to most employers and will make many more jobs available to themselves.
The following websites offer free tutorials that you can access from home or any computer. If you take the initiative, new opportunities will open to you.
---